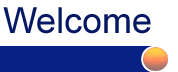 Customized Training
Training is customized according to your specific needs, type of industry, and employees.
This offers the maximum impact and return on your training investment, plus effective transfer of learning to the job.
Customized Training Videos
PS Consulting has partnered with RSVP Creative, a professional video production company. You can receive a customized employee training video for new hire orientation, or new or existing training programs. The video can be in various formats, so that it can be viewed as a DVD or online.
A combination of training methods are used, with an emphasis on facilitation, interaction, and participation.