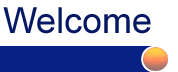 Phyllis Sigerist, SPHR-CA, GPHR
Consultant and Trainer


About PS Consulting & Training
PS Consulting & Training is a bilingual (English/Spanish) consulting and training practice, specializing in Human Resource Management.
PS Consulting & Training was created by Phyllis Sigerist, SPHR-CA, GPHR to help organizations, both large and small, resolve human resource management issues and train employees for maximum performance.
Phyllis is fluent in Spanish, which helps her fill the training needs of the growing population of Spanish-speaking workers in the United States.
Phyllis's career in the business world began in retail, then moved into manufacturing, followed by horticulture and agriculture. This diverse background and experience enable Phyllis to create her company, PS Consulting & Training, in Ventura, California, in 1994.

Phyllis also worked as a part-time instructor for the University of California at Santa Barbara, Extension, teaching the Foundations of Human Resource Management for the HR Certificate Program. She has also taught HR Management courses at other universities in Southern California.

Phyllis has a B.S. in Human Resource Management from California State University, Northridge, California. Phyllis has also earned her certification as a Senior Professional in Human Resources, the California certification, and the Global certification. She is currently one of 30 people in the world to hold all three designations.



Affiliations
Member, Ventura College Business Department Advisory Committee

Past President, The American Society for Training and Development (ASTD), Los Padres Chapter

Member and Past Board Member, National Human Resources
Association, Ventura County, CA

Member, Society for Human Resource Management (SHRM)

Member, Professionals in Human Resources Association (PIHRA), District 10, CA

Member, Employers Advisory Council (EAC), Ventura County, CA

Rural Health and Safety Chair, Ventura County Farm Bureau, CA

Leader, Ag HR/Safety Managers' Forum, Ventura County, CA

Past Vice President and Treasurer, Clinicas del Camino Real, Inc., Ventura, CA

Speaker at AgSafe Conferences, CA, 1996 and 1997 and 2002 through 2012

Speaker at the Agricultural Personnel Management Assoc. (APMA) Conferences in 2007 and 2009

Past Member, Advisory Board to the Workers' Compensation Fraud Unit of the Ventura County District Attorney's Office, CA